For the past few weeks, I've been lucky enough to have some time to travel around Spain, Portugal and Morocco (which explains my lack of blog posts—Sorry!). Even though I might have been taking a StoryLab break, I certainly wasn't taking a break from storytelling, and continued to post my adventures on Instagram and Steller.
During my last week, in Barcelona, I produced two stories, one about the city's largest open-air market, La Boqueria, and the other about the street art of one of the city's oldest, artsiest and most culturally diverse neighborhoods, El Raval.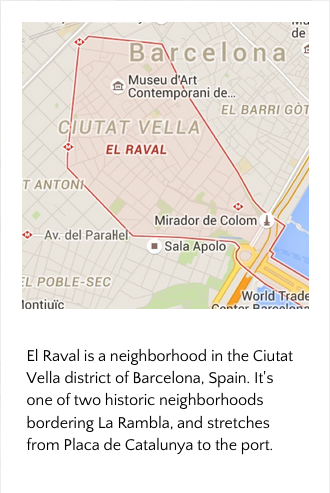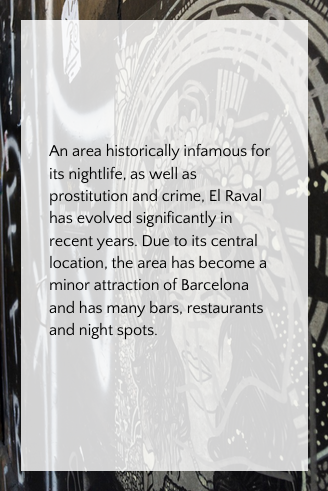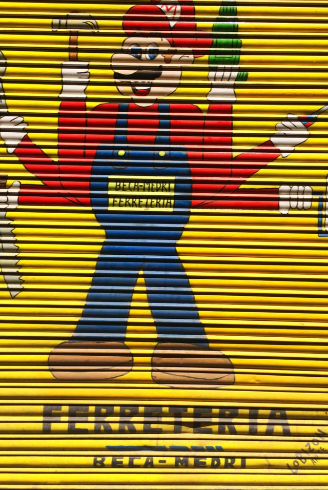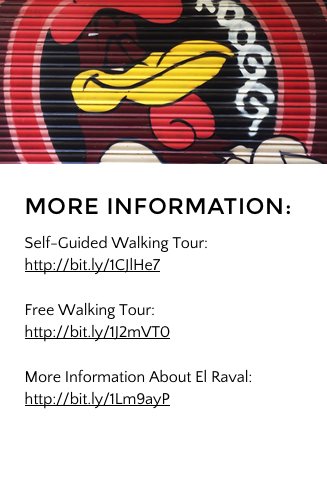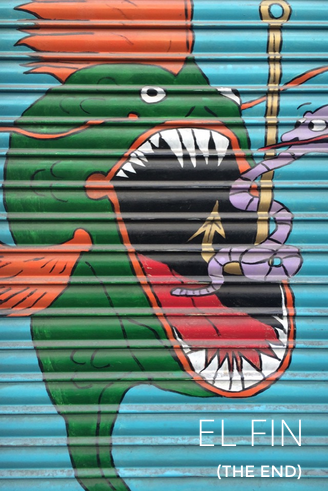 While my story on La Boqueria received a few dozen likes, my story on El Raval received 157 and was ultimately featured on the front page of Steller's site! We've all heard the old philosophical thought experiment, "If a tree falls in a forest and no one is around to hear it, does it make a sound?" As with many questions of philosophy, there isn't a straight answer. But, when applied to marketing, the answer can be heard loud and clear. If you broadcast a message, and no one hears it, it's as though the message never existed in the first place.
Although storytelling techniques (like a diverse range of media types, context for images and videos, and overall creativity and quality of storyline, which I will say were much better in El Raval) are always important, social media success can be made easier or more difficult (Ahem, Facebook) by the social network itself.
Steller began solely as a storytelling app that relied on its users posting their stories to other social networks to gain traction and an audience. But over the past 18 (or so) months, Steller has re-envisioned itself as a social network in its own right. In my experience, Steller is best used for stories in the realm of travel, food, fashion and art, but I've also used it for historical pieces, behind the scenes sneak peeks, and pre-promotion for larger future stories or campaigns. Steller is far smaller than similar artsy competitors, like Instagram, but has a tight-knit and committed group of users.
Steller's Tagline: "Everyone has a story to tell. Tell yours with photos, videos and text, all right from your iPhone."
Here's what I think Steller has gotten right in helping its users feel engaged and create a sense of community:
The Democracy of Discovery
Remember when Facebook made it very difficult for business pages to succeed without paid posts? You won't find that kind of pay-to-play model on Steller. When a story starts to gain traction, Steller will share the story on its front page, or add it to collections, such as "Places," "Food + Drink," "Style" and more, regardless of a user's past success, likes, or followers. On Steller, there's nowhere to input your credit card information; it seems the believe the good stuff will rise to the top. Based on my own surfing, they might just be right!
"Marketing is like sex. Only losers pay for it." —Original Source Unknown
Social Network Integration
In Steller's early years, the app relied on other social network sites for distribution. So, it should come as no surprise that the ability to share your stories in a very attractive way on other social media networks is incredibly easy. Steller even has a collection titled, "Featured on Instagram," because they realize their success isn't measured only by the amazingly supportive group of Steller users. Users will also want to share their stories to a much broader audience, like on Instagram or Twitter. This also means that people with stunning Steller stories will be sought out on other social platforms by other Steller users.
If you broadcast a marketing message and no one hears it, it's as though the message never existed at all. A good story can help your message get discovered, but a strong network is also important.